SESSION 1
CHALLENGES AND OPPORTUNITIES
FOR SENSORY AUGMENTATION
The inaugural session of the re:MAKING SENSE series will take stock of the state of the art in sensory augmentation and ask what the most significant challenges are to the widespread use of these technologies, and where the field may be headed in the near future.
​
Wherein lie the hurdles? Our scientific understanding of perception? Our technological capability to interface with the body? Conceptual quandaries around the nature of subjective experience? Public resistance to the notion of enhancement?
TO KICK OFF THE SERIES WE'VE CURATED THE FIRST DISCUSSION
marianna obrist
Professor of Multisensory Interfaces at UCL
Marianna's research ambition is to establish touch, taste, and smell as interaction modalities in human-computer interaction (HCI), spanning a range of application scenarios, from immersive VR experiences to automotive, and health/wellbeing uses.
​
scott novich, phd
CTO & Co-founder of Neosensory
Non-invasive sensory augmentation--using touch in particular--is a nascent field with massive untapped potential. To realize this potential, Scott thinks that we need to be focusing our efforts on low-power highly scalable systems designed to interface directly with our sensory receptors.
liviu babitz
CEO & Co-founder of CyborgNest
Liviu creates devices that he calls 'Plug n Be' - he will be speaking about the time it takes for the brain to learn a new permanent sensory input. It takes years for newborns to understand sensory data, and as adults it can be pretty frustrating to start this long process anew, but totally worth the journey.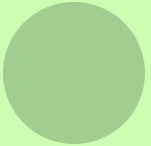 to be confirmed
REGISTER NOW TO JOIN THE COMMUNITY
20 May 18:00 - 19:30 CEST
WHEN
----
20 May 18:00 - 19:30 CEST
Bringing the
sensory augmentation
community
together
This series of discussions aims to bring together the community of researchers, practitioners, artists and designers
working on sensory augmentation. We seek to advance this interdisciplinary engagement in order to explore the
plurality of perspectives on the
modulation of human sensory and perceptual abilities. Discussing insights gained on the philosophical, ethical, creative, anthropological, scientific and technological aspects of research.
For upcoming sessions we will publish an open call encouraging submissions from all fields in order to provoke insightful discussions from a diverse community.